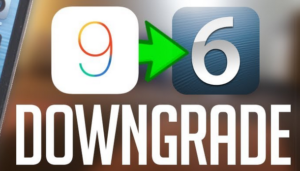 i Love Apple, i own a Mac Book Air, a Mac Book Pro, countless iPhone, Few iPads thru out the years, i've an iPad Mini 1 (Wifi) as my bed side reading device, but its slow on iOS 9.3.5, and too bad i cant install the much aclaimed iOS 12…so..its time to downgrade it from iOS 9.3.5 to iOS 6.1.3.
This post is for myself, in case i need to repeat the process again, so yea, fuck off if you think my english is too hard to understand.; and i'm writing this based on memory and i've a bad memory.
Step by Step from zero to hero. Make sure all the link below works before proceeding, otherwise i've all the files stored in my HDD, i wont give you stranger, otherwise i'll get you to pay bitcoin for it; and i wont guarantee it works for you.
Step 0) Wipe Content and Settings from your current iOS 9.3.5, create a new Apple ID for the new device, especially you're iOS Developer
Step 1) (Mac OS) Install CydiaImpactor Link
Step 2) Download Phoenix Link
Step 3) Download Mobile Terminal from [here] (you will have to sign it yourself using the iOS Signer Tool, download it from here. (i steal this sentence from  Mary Jane of iOS Gods here), basically you need to convert the .deb to .ipa
Step 4) Open Up Cydia Impactor > Device > Install Package , and select Phonix.ipa; key in your new Apple ID and Password (You may need to create app specific password from apple account)
Step 5) Open Up Phoenix, but there's some error, go to iOS Settings > General > Certificate Trust Setting….go in and click Trust
Step 6) Open up Phoenix again, click "Kickstart…",  then select the default settings…after awhile you device will restart
Step 7) Cydia should be in you device, open up Cydia
Step 8) If there's some dkpg status error, you're in shit, you'll then need a windows PC. there may be a redsn0w error or sth, but that doesnt matter. If not, proceed to Step 13
Step 9) Open up Cydia Impactor again, > Device > Install Package , and select the new IPA that you created. Mobile Terminal app should appear in your iOS Device, maybe you need to repeat the trust thing in General Settings again,
Step 10) If you've error in Step 8, probably when you open up Mobile Terminal, there's some sandbox fork error also.
Step 11) In Win PC (win7), install ifunbox link (Mac OS iFunbox doesnt have require function; USB Tunneling, so fucking get a Windows PC).
Step 12) Download this 'Lib' link
Step 13) Connect your device to the Windows PC and open up iFunBox, your device should be connected, go to ibooks section, and drag the 'lib' folder into it.
Step 14) Download Putty link
Step 15) There'a a tool section in iFunBox, and within there;s a 'USB Tunneling', open up, inside it should have something of port 22, and IP address of 127.0.0.1
Step 16) Open Putty.exe and for host put "127.0.0.1" Keep port at 22 and make sure SSH is checked. When the terminal pops up Login as "root" password is "alpine". Now you should see "iPhone:~ root#" (this sentence i steal it from here)
type su
type in your password. default is alpine
type: cp -R /var/mobile/Media/Books/lib /var Pay attention, there's a fucking space behind /var

Step 17) Open up Cydia again, the dpkg status error should be gone. Go source > edit > add https://coolbooter.com
Step 18) Cydia > Search  search for Coolbooter, install and open it.
Step 19) Open up Coolbooter, install iOS 6.1.3, and select verbose (its only a different loading screen; non verbose means default Apple logo),  it will download (takes time) and reboot., the next time it reboot, open up coolbooter and click 'boot' , it should go into iOS 6.1.3. If you cant open up Coolbooter, open up Phoenix app and jailbreak again, the next time it restart, Coolbooter should be able to start up.
Step 20) To go back to iOS 9.3.5, just restart your device, you need to use Coolbooter in iOS 9 to boot into iOS 6.1.3 .
Voila, fucking finally. My iPad Mini 1 is as good as new in 2018; of course security is a huge concern for old OS, so please only use it for non critical stuff, like reading, youtube or something like that, get it???!!